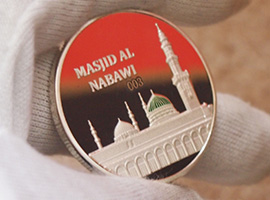 MASJID AL NABAWI
Our coin commemorating the grand mosque of Prophet Muhammed (PBUH). Only 200 1oz coins were minted in 0.999 Fine Silver.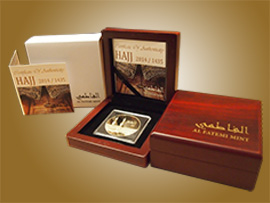 HAJJ 1435
A Proof coin to commemorate the most important pilgrimage a Muslim can make. Each coin comes with a personalized certificate with the name of the Haji. This release is limited to muslims that performed the pilgrammage in 1435.
Pre-order for Umrah coins will open on April 15th 2015 with a ship date of May 1st 2015.
First 50 coins will be sold at deeply discouted rates during the Pre-order period.
To register for pre-order please email info@alfatemimint.com
Pre-order […]